On Fridays, we share a roundup of what we've been learning, watching, reading, and listening to outside of our badge topic for the week. We call this feature "Friday Curiosities" and this black cat is our curiosity mascot of sorts! Since we are in the midst of our holiday season, we thought it would be fun to post a holiday-themed curiosities roundup about holiday traditions and other questions we have about the holidays.
This edition of Friday Curiosities covers the holiday tradition of wassailing, a creepy holiday character, baby Yoda and Life Day, and holiday traditions around the globe.
What We've Been Learning
E: Wassail and Wassailing
Until a couple years ago, I had only heard the word "wassailing" in the Christmas song, "Here We Come A-Wassailing." Then, one fateful day at Trader Joes, a friendly clerk pointed me to a bottle of Winter Wassail and insisted I give it a try.
Wassailing is basically caroling, but with drinks… which let's be honest, is a better way to carol! People used to go door to door singing and offering their neighbors a drink from the wassail bowl. The old English Christmas Carol describes a tradition of going door to door to exchange the drink or song for blessings, gifts, and/or figgy puddings.
Wassail is a hot mulled cider. It is delicious and available at Trader Joe's!
K: Krampus
With the Christmas holidays upon us I thought…why not dive into some creepy holiday folklore? Krampus has been on my curiosity list for the past few years. I first heard about Krampus on this Missed in History Podcast in 2015.
Who is Krampus and where did he come from?
Krampus is a horned, hairy, clawed creature from Pre-Germanic Norse folklore. His name comes from the German word for claw. He was not originally associated with the Christmas holiday, but eventually became incorporated as an evil counterpart to St. Nick: one representing good and the other representing evil. Perhaps parents realized the power of Krampus to keep their children in line? The Catholic church tried very hard to do away with this pagan tradition but eventually Krampus believers (or desperate parents) won out!
Krampus is still celebrated in Austrian cultures. He comes on December 5th to visit naughty children. He is Santa's helper and a punisher who carries sticks and chains. He is known to stuff misbehaving children into his sack to be tortured or eaten when he returns to the underworld. Terrifying.
Krampus enjoyed a resurgence in the late 20th century perhaps as an antidote to commercialism. There are many Krampus parades today in many different countries including the US. People dress up as Krampus, drink alcohol, and parade through town on December 5th. People are even known to exchange Krampus cards instead of traditional holiday cards.
I highly recommend the Krampus movie that came out in 2015. I enjoyed the darkly comedic movie and found it was a fun way to spend the evening, especially when you need a break from the sugary sweet sickness of the typical Christmas movie!
Other Krampus Resources:
What We've Been Reading
E: Joyful
We've mentioned the book Joyful in our curiosities before – when Kate read it. I think it is worth a second mention during the holidays. I'm reading the book now and it is making me see the holiday season, the decorations, and the excess during this time of year differently!
The book covers various elements of joy, and one of them is abundance. This time of year is definitely ripe with abundance, but the abundance doesn't have to be about gifts or capitalism. Instead, I've been noticing abundance in things that bring me joy like cookies (gotta shout out our current badge: Cookie Connoisseur), time with family, twinkling lights all over my neighborhood, joyful decorations cluttering up my home's surfaces, and the number of people getting outside whether to shop, or look at lights, or go ice skating. Instead of feeling overwhelmed by the crowds, I've been trying to focus on how joyful it is to share an experience like attending a Christmas Market with so many others. A lot of people gathered in one place can be meaningful and special.
You can watch Ingrid Fetell Lee's Ted Talk about Joy below.
---
E: Why Christmas
I recently discovered WhyChristmas.com, a website created for schoolchildren in the UK to learn about holiday traditions. The site covers English traditions as well as traditions from many other cultures. The site spends some time on the Christmas/religious story, but spends a lot of time on other traditions. There is even a section on bad Christmas jokes! I had to share a few here…
What does Santa suffer from if he gets stuck in a chimney?
Claustrophobia!
Why does Santa have three gardens?
So he can 'ho ho ho'!
What We've Been Listening To
K: Young House Love's Holiday Traditions Around the World
Young House Love recently had listeners from all over the world message them about holiday decorating. This was a fun podcast episode to listen to. You may even recognize a few ideas from a past blog of ours that discusses Advent Countdown Candles from Denmark! I loved their reflection that candle light and light in general seems to be an important part of celebrations. I seriously can not get enough of fairy lights!
I loved hearing about the colorful creative designs associated with Diwali which is the Hindu Festival of Lights. This holiday is one I had never heard of. I also enjoyed thinking about celebrating Christmas at an outdoor BBQ in warmer climates! What a strange thing for those of us in the chilly North.
What We've Been Watching
K: The Mandalorian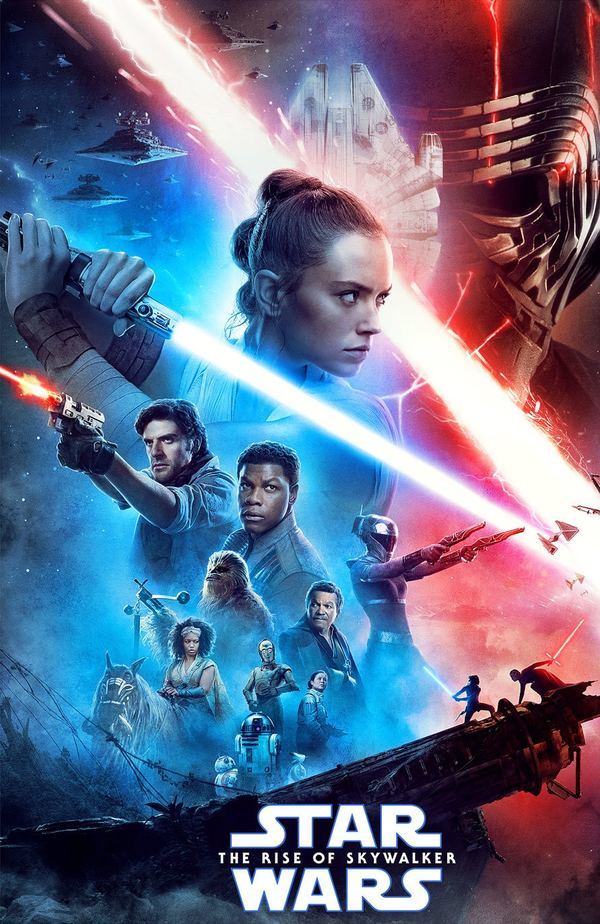 The holidays are here and that means it's time to go to the movies! Have you purchased your Star Wars "The Rise of Skywalker" movie tickets yet? We will be attending opening night! And YES we are excited to see the 9th and "final" film! Go Rey! Do you have a theory about who Rey is? Will she turn to the dark side…and what about that Adam Driver? How will things turn out for Kylo Ren?
To tide us over we have been watching The Mandalorian, a new show on Disney plus. The show is described as a space-western that takes place between Return of the Jedi and The Force Awakens. And let's all admit: We are smitten with the baby Yoda! Someone please get me a baby Yoda for Christmas!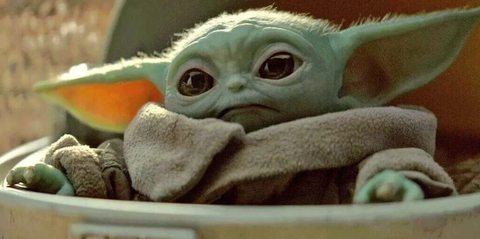 I highly recommend this fun watch for the entire family! And just to tie Star Wars into the holidays a bit more….look into the Star Wars Holiday "Life Day" and the Star Wars Holiday Special from 1978. It is terrible…but somehow delightful. Josh and Chuck from the Stuff You Should Know Podcast discuss the infamous movie here. May the force be with you all this holiday season!
What holiday traditions have you been curious about lately? Let us know in the comments or drop us a line here. You can also find us on Instagram, Pinterest, and Facebook.
Follow our blog with Bloglovin