On Fridays, we share a roundup of what we've been learning, watching, reading, and listening to outside of our badge topic for the week. We call this feature "Friday Curiosities" and this black cat is our curiosity mascot of sorts!
Read on to find out what we've been learning lately. This edition of Friday Curiosities covers a spooky novella, Nikola Tesla, the mind (on Netflix).
What We've Been Learning
K: Nikola Tesla
We recently installed solar panels to power our home. It is such an amazing feeling to know that we are using energy from a natural clean source. We worked with The Green Panel, Inc. to find the perfect solar option for our location. We have been very happy with the decision and love storing the sun's energy for the long Michigan winter!
This fall we found ourselves in need of a new vehicle. With our new solar panels it was a logical progression to look into electric vehicles. My husband did a vast amount of research on the topic and concluded that a used Tesla Model S was the perfect option for us. Curious about the namesake of the company, I dove straight down the Nikola Tesla rabbit hole….and was fascinated by this quirky, eccentric, genius of a man.
The Smithsonian has a good article about his extraordinary life. I also watched several fascinating documentaries about him. His tumultuous history with Thomas Edison is explained here. And a very entertaining Drunk History explains more about Tesla's life here.
All my research made me wonder… why don't we know more about Nikola Tesla? Why weren't we taught about him in our history classes? I have hope that this is about to change as a new movie is due out about his life, In fact, it hits theaters today! Tesla's story appears in the new movie The Current War about his work with both Thomas Edison and George Westinghouse. Sounds like a great date night to me!
E: The Mind
I have been learning fascinating things about the human brain. Netflix has a very well done mini-documentary series called Explained. Each episode covers a new topic and the information is presented in clear, concise, and engaging ways. An added treat: different celebrities do the voice overs for each episode.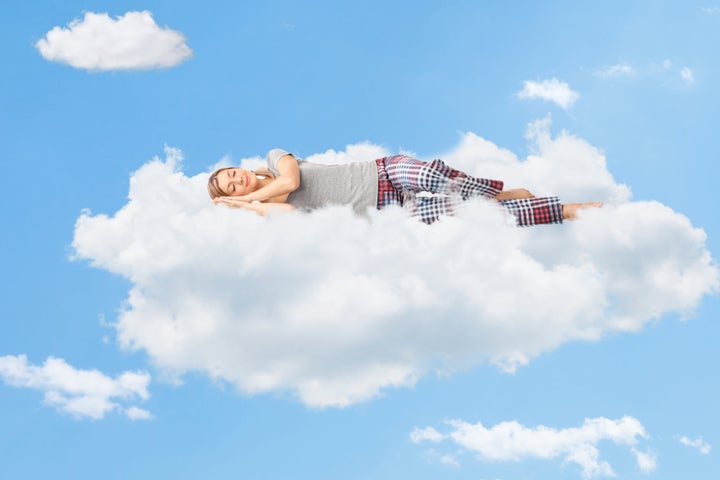 Netflix/Explained's new series is all about the Mind. The episodes have been INCREDIBLE. Most recently, I watched one on dreams. That very night my dog yipped in the middle of the night and I awoke during REM sleep. Lucky me, I got to remember a dream! This was a weird one. It was in a location I did not recognize, which I learned is only the case in about 5% of dreams.
When we wake up during REM sleep, we can potentially remember our dreams. We can improve our ability to remember our dreams by writing them down right away. Do our dreams have deep meanings? Probably not. They seem to be fueled by what we see and think about during the day, but people and places from our past can appear for apparently no reason.
The episode also talked about lucid dreaming. This is a skill that people can work on, though I'm not sure I'd want to. When people lucid dream, they know they are dreaming in the dream and can manipulate what happens. For example, if you are lucid dreaming and decide you want to go skiing, you can! I guess this would be preferred over the anxiety dreams I usually have. 🙂
Other episodes on the Mind include "memory" "anxiety" and "mindfulness." If you have any interest in knowing how your brain works, I highly recommend checking out this series!
What We've Been Reading
K: The Turn of the Screw
I always read a horror book during the month of October. I have read through most of the classics: Frankenstein, Dracula, Psycho, The Shining, etc. I found a new "classic" to read this year: The Turn of the Screw written in 1898 by Henry James.
The creepy but delightful book is about a young governess of two orphaned wealthy children. The story is set at a remote estate in the countryside. The main character realizes the house is haunted but soon questions her sanity.
I became curious about the title of this book. What exactly does "turn of the screw" mean? After a quick search I discovered that the phrase means "an action that makes a bad situation worse". I quite enjoy this phrase and am looking for just the right opportunity to use it. This book is a quick read and a perfect spooky tale for October.
What We've Been Listening To
K: Today in True Crime Podcast
This daily podcast from Parcast Network dives into a true crime everyday that is connected to the current date. They cover the crime but also the impact the crime had on society. The podcast is definitely not for the faint of heart but not too gory or scary either. The podcast covers a wide range of crimes. I have quite enjoyed the episodes and have heard some interesting tales! Plus it is good dinner party conversation: "Guess what happened today"? Everyone loves true crime!
What has piqued your curiosity this week? We'd love to hear what you've been reading, watching, and listening to. Drop us a line or leave a comment below!